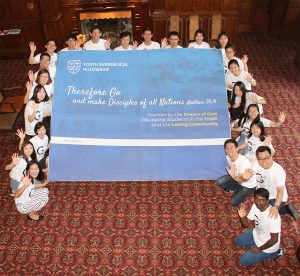 By the great grace of God, YEF International has concluded the mission conference in the UK on August 23rd with closing service delivered by Pastor Joanna Yeo.
Pastor Joanna delivered the sermon from 1 Peter 3:15 and 1 Corinthians 4:7-9, which emphasizes about to give the answer the hope we have. She recalled again for the reason they gathered in the UK for the mission conference. It is for the hope and dream of God's Kingdom to be fulfilled. We have the gospel in us, through the gospel the dream of God's Kingdom will be revealed. It is the power of salvation that can change and save anyone.
In the end, they had a group photo and prayer meeting with members. It is really thankful to God for allowing this precious mission conference despite many kinds of situations, but God made things possible and turned it into good in His time.
May YEF can be a great channel to lead many youths in the world to Christ and raise them to be coworker for the Kingdom of God.