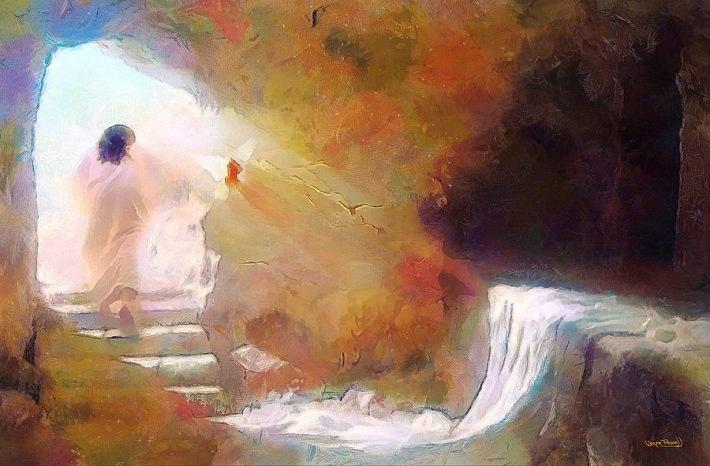 Ukraine church held an online Easter Service with a message from Luke 24. The main point of the message is how the eyes of disciples on the way to Emmaus were opened and they could recognize resurrected Christ.
When Jesus broke the bread and shared with disciples they could realize that the ma who did this is Christ as they reminded how He did at the Last Supper the same. The bread is the symbol of Jesus' body. When He broke the bread and gave it to the disciples, He became dwell in them.
The resurrection after death means Jesus dwelling in disciples. That's why Apostle Paul confessed: "I no longer live, but Christ lives in me" (Galatians 2:20).
In the same way, when we really invite Jesus to our life, He became dwell in us that we go our life together with Him. Then Jesus really becomes Christ for us. Otherwise, He is just a wise man Jesus.
Through this message, it was encouraged congregants to meet resurrected Christ personally that everyone could say: "My resurrected Christ".
The sermon was shared on Youtube and Facebook church page that not only congregants but other people could listen and celebrate Easter together.
May God bless all people their eyes be opened to see the resurrected Jesus.