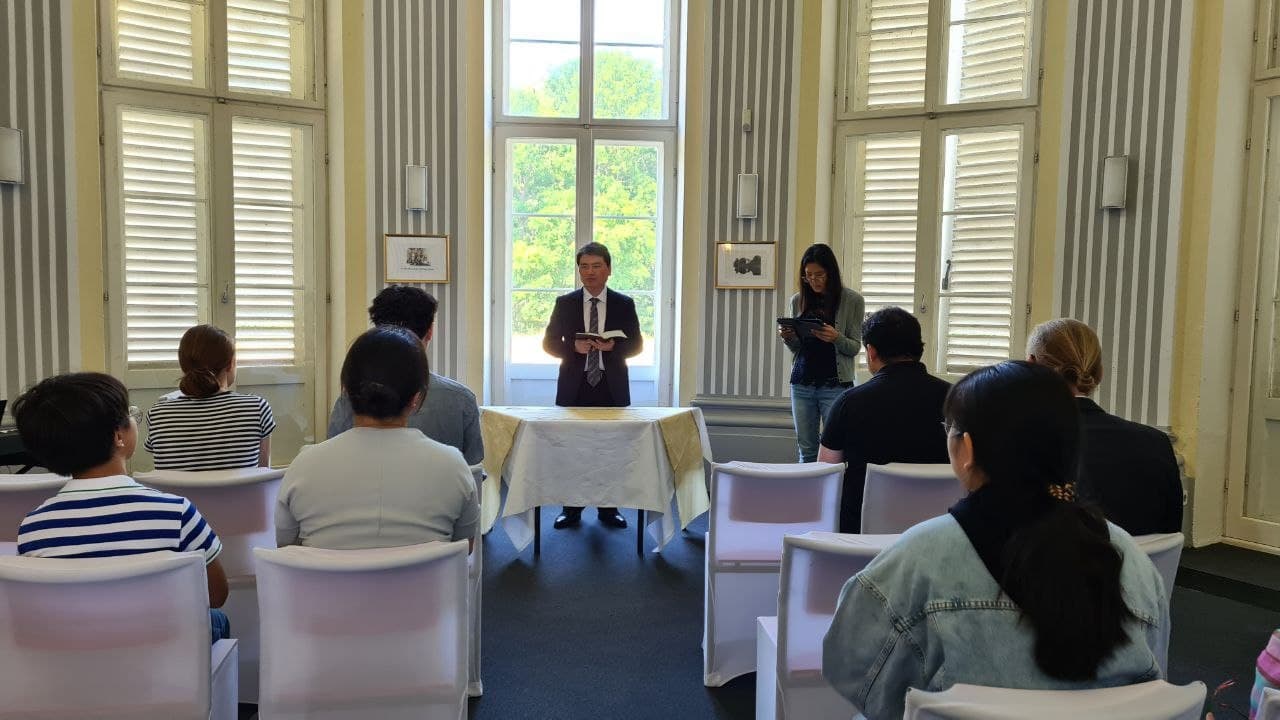 OA Germany ended the Mission Leadership Conference with a closing service on July 4th. Pastor Philip delivered the message from Acts 11:25-26.
"Barnabas and Saul gathered for a year and taught a large crowd. So Antioch served as a base for missions. Geographically, the Olivet Center in Germany is a great place to explore other European countries. We will raise many pastors and missionaries, build churches, and pioneer the country.
[25] Barnabas went to Tarsus to find Saul.
This act of Barnabas changed the history of missions and even the history of the world. That is what made the great Antioch church. Missions can be triumphant when God's people are well harmonious and united. To win missions, we need to find co-workers. A typical model for finding co-workers is here. When it comes to missionary work, two is better than one, and three is better than two. Two are warm and three are unbreakable (Proverbs 4:11-12).
The German Olivet Center will continue to provide membership training and leadership training. We hope that the great missionary mission given to us will be accomplished well."