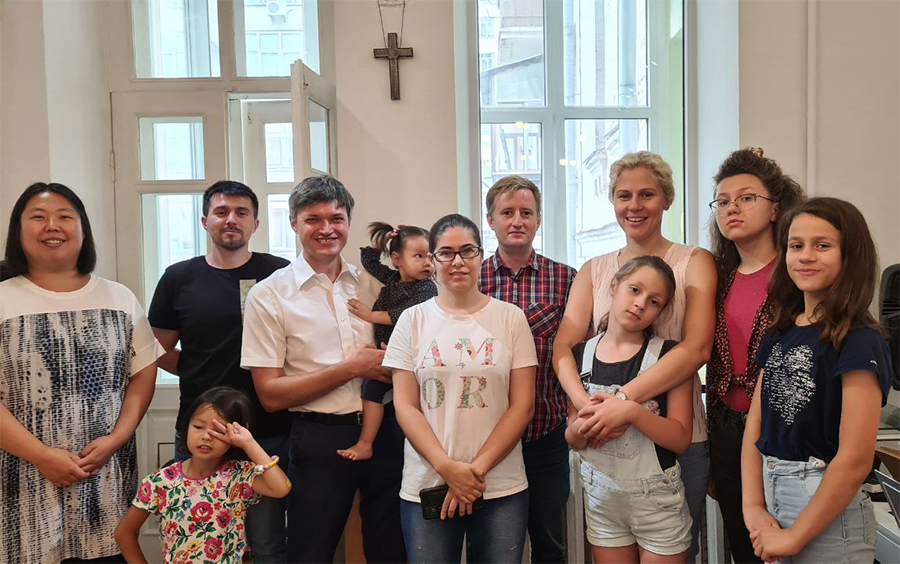 On Sunday, August 22, 2021, Ukrainian and Moldova members gathered for the third and last day of the Summer Retreat in Kyiv.
During the closing service it was delivered a message from Luke 16 about the Parable of Rich Man and Lazarus. This parable gives us many lessons. But the lesson which was pointed during this sermon is "to be rich on the earth, doesn't mean to be rich in heaven". Thus during our earthly life, we should think about life in heaven.
How can we think about life in heaven? We should prepare on the earth for leaving to heaven because on heaven nothing can be changed. Only here and now do we still have a time and place to change something.
The message was connected to the main Summer Retreat title: 'I'm the way, the truth, and the life." Surely, we need to know Jesus deeply and His wisdom to live life wisely and to be ready to introduce Jesus and the Gospel to others.
The Summer Retreat was concluded with the testimony of ministers from Moldova who shared their experience of the four years of community life in Riverside. Their testimonies were so powerful and graceful that members who listened to the testimony were encouraged and impressed a lot.
After the service members had a graceful table fellowship and in the end all went to the river Dnipro to ride kayaks and paddle boats and have a time of fun and excitement.