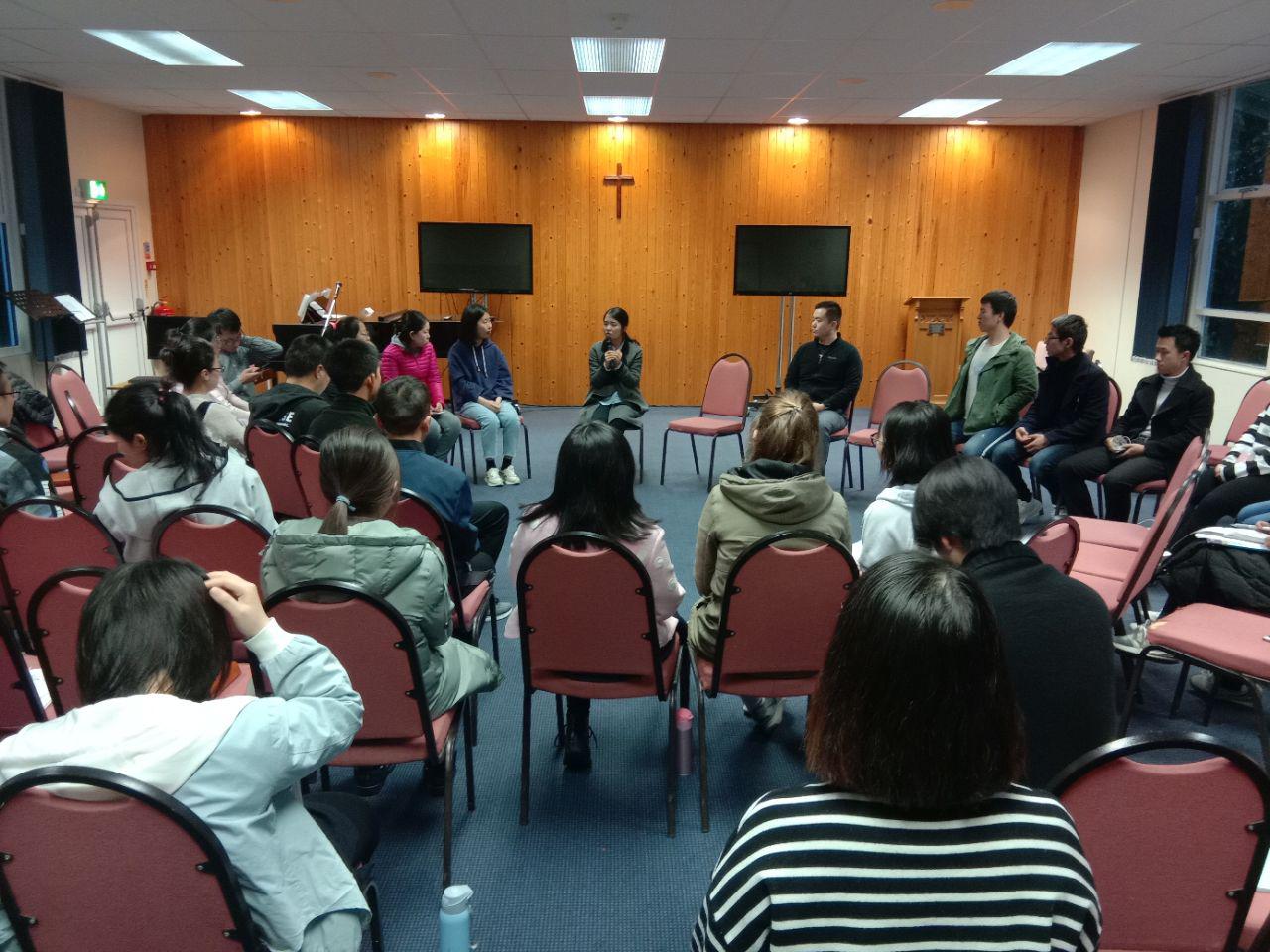 In the evening of April 9th, Pastor Priscilla Quan, who attended the Europe Leadership Conference, shared the grace of preaching in Russia with Chinese students in Europe Olivet Center. Members could receive abundant grace and were exhorted to trust in God only.
Pastor Priscilla, who has been doing mission in Russia for more than 10 years, said that every step is led by faithful God from the beginning until now. First, she shared her story of faith and how God led her to the church. She was thirsty to know the truth and the meaning of life, but only in the word of God, she could find the answer.
When coming to Russia, she didn't have anything at first, but still, she testified, that it's enough to have God. Because of the pure faith toward God, she could insist with perseverance till now and bear abundant fruits. She also shared the experience of learning Russian from scratch, which inspired the students a lot, who currently learn English.
Members could ones more see the work of God being fulfilled all over the world and understand the joy, that has to be in the hearts of man as they are being used by God. Even though the way seems difficult and long, God will always provide and guide on every way. Let us pray, to have the thankful heart towards God, that when we look back, we only feel love and joy.