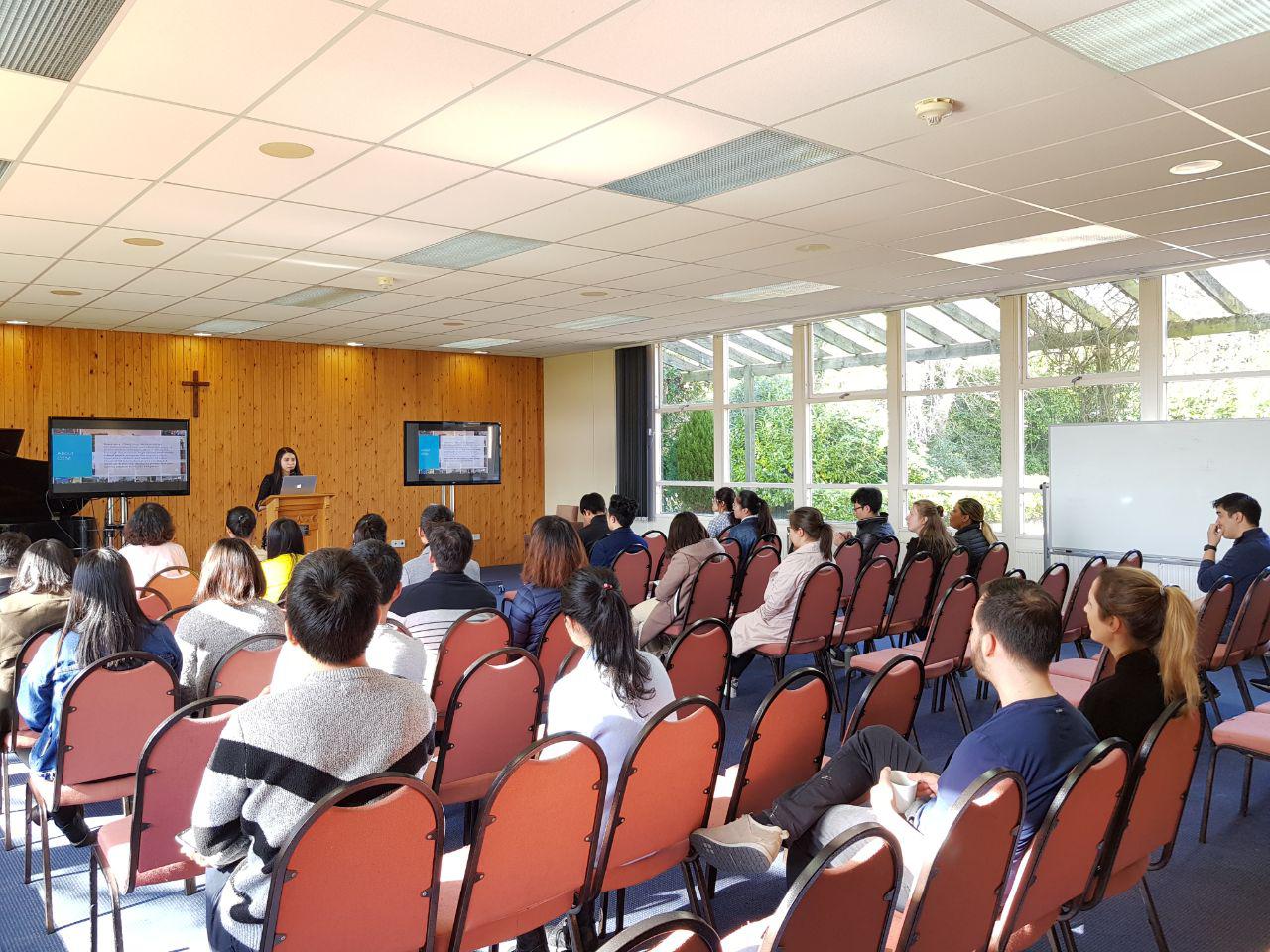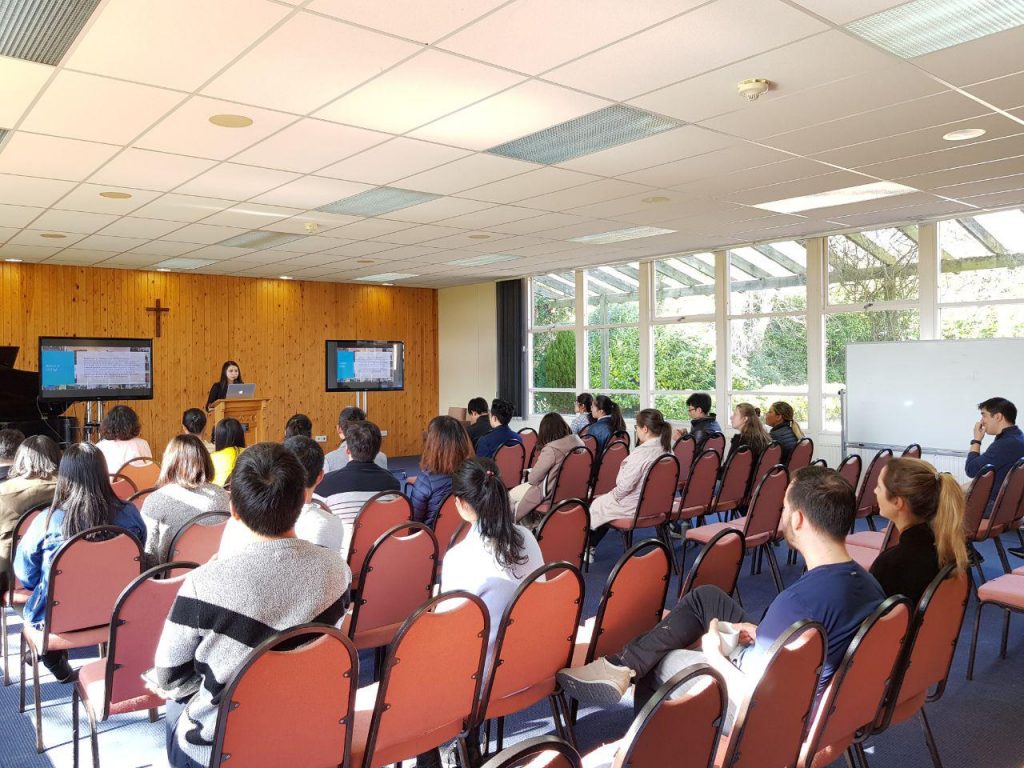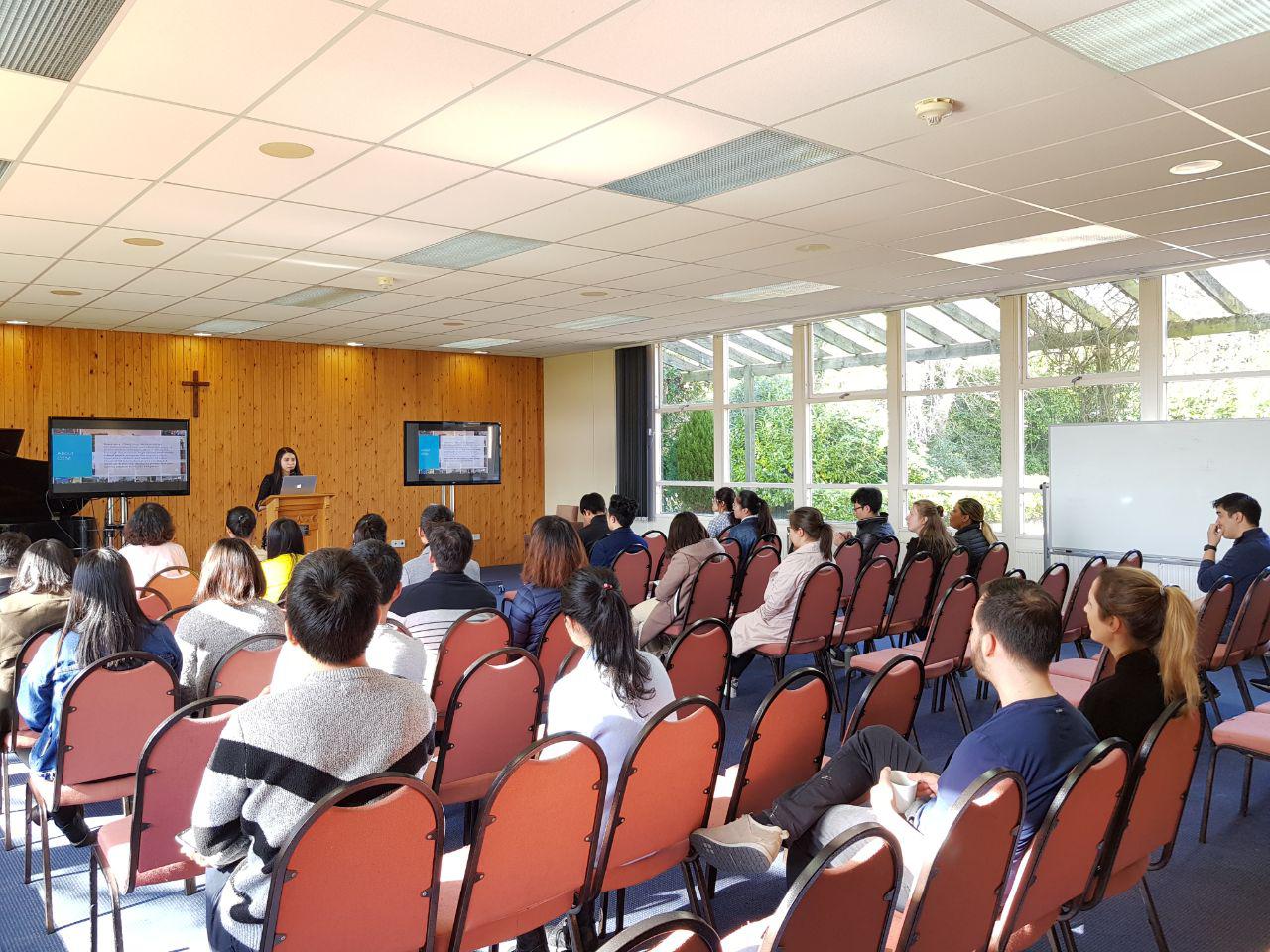 On March 17, Olivet Teen Mission International representative shared a ministry presentation to students and leaders in Olivet Center Europe. Through this, many could better understand the vision and works of OTM.
The presentation started with the OTM Europe leader providing an introduction and opening prayer. Then, the representative, Pastor Amanda Garcia, shared the various mission tours the ministry has had since last year and explaining the importance of these visits which fostered a greater urgency for raising the second generation teenagers.
She went on to share how the ministry started a few years ago from a personal set-time prayer to ask God to serve in Teen Mission. She shared how she believes that it is the timing of God to develop this ministry as there are many children of the senior members who are already teens and becoming teenagers.
The presentation also highlighted three important reasons of why Teen Mission is needed: 1) Teens are pure and passionate, 2) Teens contribute greatly to church growth, 3) Teens are our future global leaders. Though many may have a negative view of teens, there is also a very positive side that God sees and we should also know and believe.
Other points in the presentation include the core aspects that OTM holds onto such as teaching Biblical truth, providing Christ-centered communities, and creating various serving opportunities for teens as well as its goals toward the 1 million-member era.
Lastly, participants were asked to consider pledging to pray, serve, or financially support the ministry emphasizing that, though OTM Europe is small now, the Lord will surely bring more teens since Olivet Center Europe is now established.
OTM leaders will continue to meet with different Europe leaders during their stay and then start a 3-day conference on how to better develop the Teen Mission in the region and all over the world. May many become encouraged to support the ministry in various ways to raise the second generation as well as evangelize many thirsty teens in this continent.