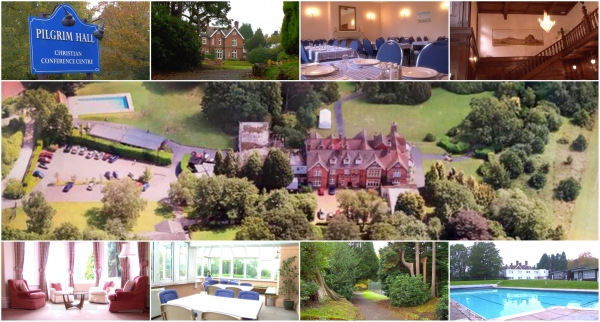 Leaders and members across Europe and the world are rejoicing in the Lord Jesus Christ for the acquisition this month of "Pilgrim Hall," a landmark of Christian history located in South East England.
Pilgrim Hall will serve as the new home for the World Olivet Assembly's regional and national member bodies, known as Olivet Assembly Europe and Olivet Assembly United Kingdom.
Frequently visited and reputed as first-class by all ranks of Christian leaders from around the world, Pilgrim Hall has been used as a Christian conference center since 1969.
Now the OA will carry on the heritage of Pilgrim Hall by building a premier "Olivet Center" – a mission hub and educational training ground supporting the local and international work of Olivet Assembly to bring revival to UK, Europe, and beyond.
The acquisition of Pilgrim Hall by Olivet Assembly signifies both a continuation and turning point in the property's role in the worldwide Christian movement.  Throughout its 100+ year history, Pilgrim Hall has been dedicated to advancing Christian mission, especially in the last 50 years by serving as a Christian ministry. Its wonderful facilities like that of a hotel have provided a quality conference venue for various Christian groups, from international missionary societies to local churches.
Similarly, "the new Olivet Center at Pilgrim Hall will hold regular retreats, conferences, and leadership training for Christian leaders from every nation, especially to refresh and refuel hard-working missionaries for continued ministry," explained The Rev. Joao Cardoso, the President of Olivet Assembly Europe.
At the same time, "it will be a place where a new generation of believers will be educated and equipped as Christian leaders and scholars to lead mission and ministry both locally and globally," said Rev. Cardoso.
What is now called Pilgrim Hall began as "New Whyly," a residential manor house built in 1902 by the devout Christian Campbell Johnstone family. Envisioned as a "holy house," each morning the Johnstone family would assemble there for Bible reading and prayer.
Glory to God for the successful acquisition of Pilgrim Hall!