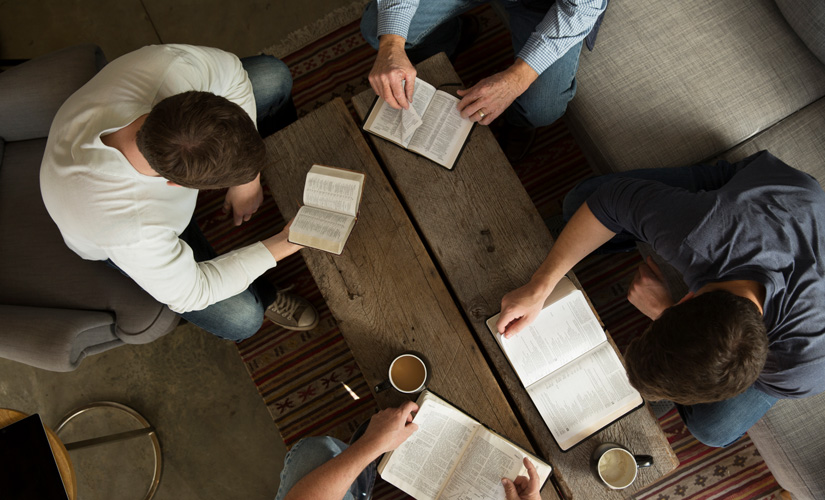 OA Europe is encouraging churches and members to have greater Bible engagement through the communal reading of Scripture.
As we go around our busy lives filled with ministry and family obligations it is easy to gradually become disconnected from the Bible and start to lose communion with God.
In order to keep God's good word in our lives and hearts it is important to build good spiritual disciplines and habits, and certainly it is easier and more abundant to keep those when we do them in group.
The communal reading of Scripture is something that can be done in the larger context of a church or a school or in the smaller setting of a family or a group of friends. When we do it together, not only are we ourselves engaging more with the Bible, but we are helping others around us to be engaged and edified, helping to form stronger and godlier churches, schools and families.
This good habit is very rich but amazingly simple, easy to prepare, and it does not require much time. Normally a session can take 20 to 30 minutes and it is recommended to follow a Bible reading plan which normally makes the readers go through a variety of books in each session and following a proper encompassing order.
In a season like this where many families cannot send children to school, and they end up spending a lot of hours at home, is a perfect time to consider introducing such a habit.
This practice is particularly precious for children as it helps them to become familiar with the Bible, to love it and experience that the Word is Spirit and life. One family testified that since they have started the habit of having communal reading of scripture around five times a week, a special bond was formed among them under God, and since then, they have sometimes found their children reading the Bible by themselves in their free time and underlining it.
Furthermore, this habit is not only good for children spiritually but also helps them to develop vocabulary, reading and speaking skills, and instils in them a reading culture that will stick with them through life helping them in all areas of learning.
May our churches and families grow more engaged with the precious Holy Bible.