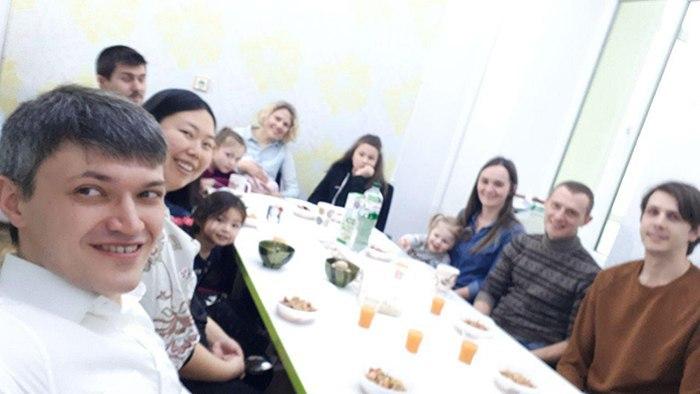 After a month break, while ministers were in the USA, Kyiv Immanuel Church restored Sunday service. This time it was delivered a message about The Center of Gospel from Galatians 2:16-21.
The main point of the message was that we can learn how to love only from Jesus Christ on the cross. We can't know resurrection without Cross.
How can we accept cross and resurrection? Only with Holy Spirit who let us wash our sins every day. Through this, we should be aware of Jesus' teaching and accept His teaching, life, and heart not by knowledge but by heart.
This time a new family with 3 years old daughter joined the service for the first time. All together congregation had table fellowship and enjoy the time.
Event Date: Sun, February 16, 2020