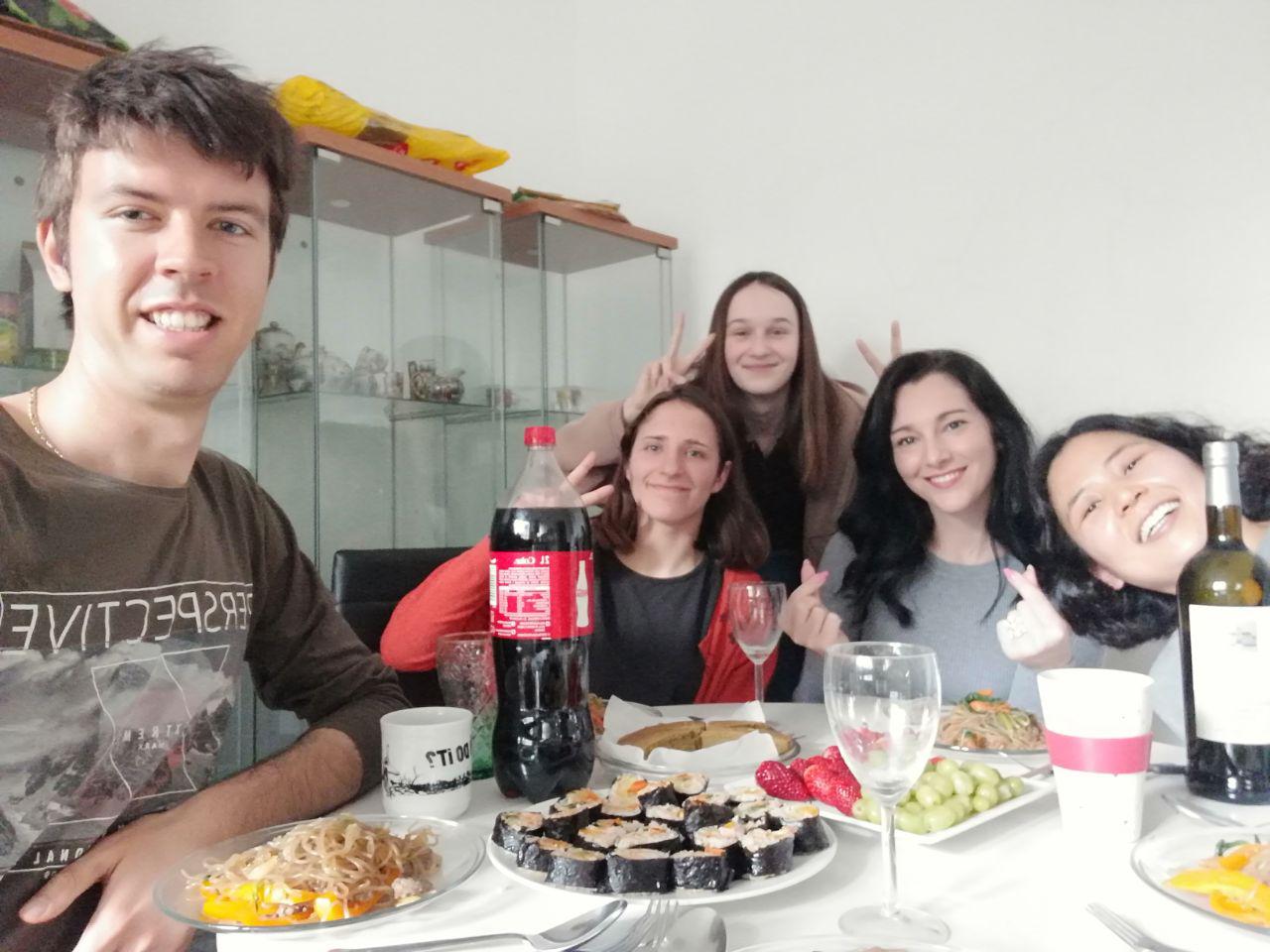 On April 27th, the first session of the Korean outreach class was finished with an evening of experiencing the Korean culture, like food and movies. On this day all class students were invited to join the gathering, everyone having a graceful time together.
The gathering was started with sharing a short message of the Bible in Matthew 5. P. Daisy delivered a message about "Being poor in spirit", with the focus on how we can know about Jesus well. They all listened well and also learned praise songs. After that, they enjoyed Korean food together, with dishes of Kimbap and Japchae.
As the last program point, they watched a famous Korean movie. The minister chose the movie that had drawn the biggest amount of audiences, which is 'The Admiral'. All of the attendants showed gratitude on the serving and expected to start the second session of Korean class in sooner time.
The minister shared: "Through this outreach program, I could be in touch with more people who can either be converted to Christians or join our service in the future. I think, it is important to stay with more and more people around us, because we don't know how God can work through them."
Let us pray for Croatia mission and future outreach programs.