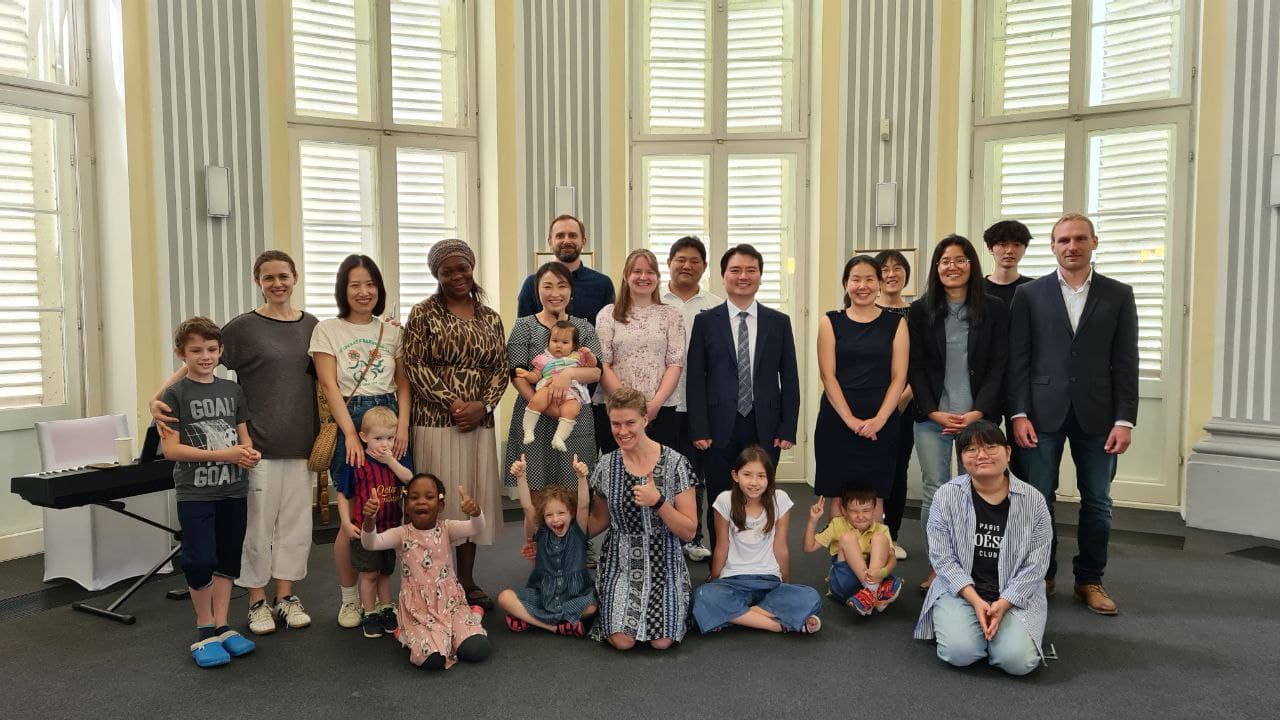 On August 15th, the last day of the Germany summer retreat 2021, the gathering concluded with a closing service entitled "No, in all these things we are more than conquerors through him who loved us". The message was delivered by P. Philip from Romans 8:28-39 and focused on salvation and predestination.
"We see Apostle Paul's conviction of his faith and the beautiful confession of his faith. He teaches us the great doctrine of salvation and tells us about the unshakable perseverance of believers. He interprets the world of God's amazing love for us, confessing "Can anyone separate us from this love?". None can separate you from this. I hope this confession of Paul will be our confession."
Afterwards, members who had gathered at the summer retreat had a time together to share and reflect on the messages and grace they received throughout the retreat. All members received so much grace through this time of breaking bread and concluded the retreat full of hope and love.