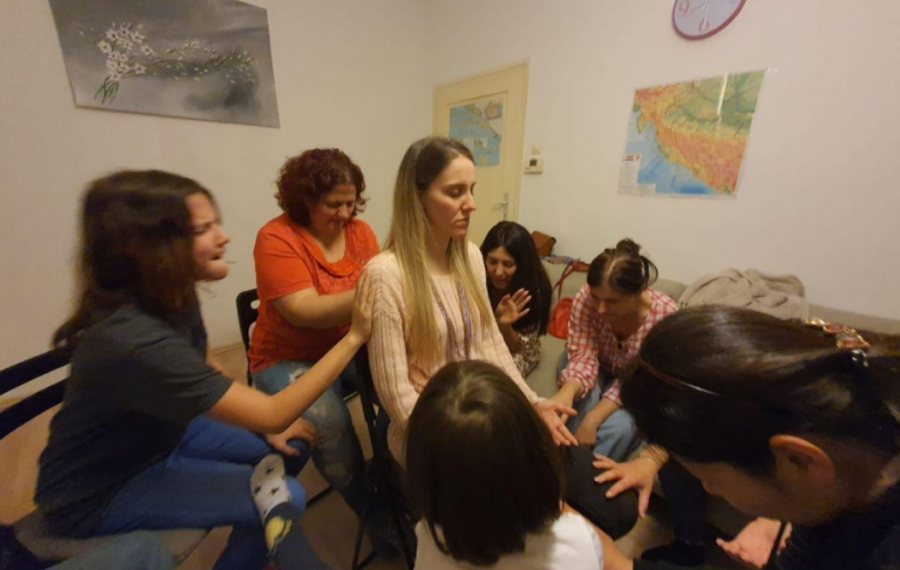 Zagreb Emmanuel Church is gaining more spiritual power through weekly prayer meetings. It is done twice a week and 10 people are joining in total.
On May 16th there was a special prayer time, praying for each participant one by one. The prayer meeting started with a short message by Pastor Daisy. On this day she delivered a message on "For the glory of God" encouraging everyone to look at the bright future destined by God.
Afterwards, an intensive prayer meeting followed and it continued for almost 4 hours. The youngest child also prayed in tongue and Lea who is 12 years old received spiritual gift of vision and shared for each person after prayer.
All of the participants shared their impression that they received from God and encouraged each other. It was heart recovering and healing time. They all confessed the great power of God which can change everything at once.
The minister reflected "It is true that God is doing everything and leading every step ahead of me. I could recover the gratitude that I was forgetting about."
May the grace of God continue to overflow in Croatia.